APRIL 20TH AT PAULA'S ...
​BLUE TRAIN!
I donate profits from my music and art to animal rescue. One of my favorites is the Lucky Orphans Horse Rescue (501c3) here in New York's Hudson Valley.


Buy the CD NOW!

FEAR OF AVALON
is a really selective collection of material compiled to deliver a deep, moving experience.

FIRST THURSDAY EVERY MONTH!
​
We invite cool cats to sit in so its always kicking.

Let me know if you want to come by.

Paula's Public House is one of the best and hippest eateries in the valley. Happening bar, killer menu, and real nice digs ... it is located on Route 376 in Poughkeepsie, NY 12522

They're on facebook.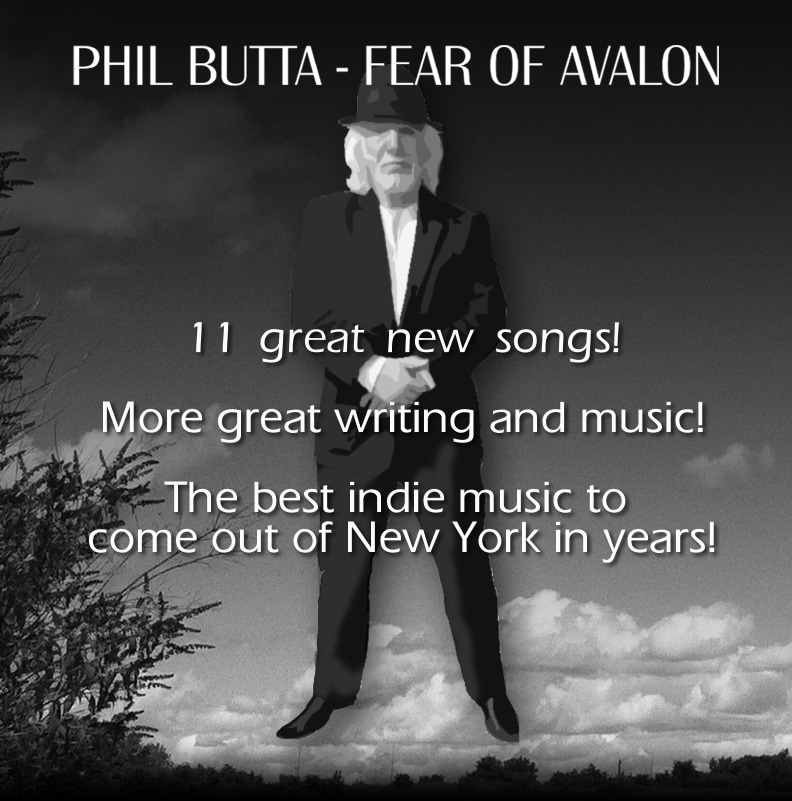 The fourth performance at THE FALCON! was great. Finally! got to play with my ideal band ... bass, piano, and drums. It was really, really good!.

Back at The Falcon in March 2018
first Wednesday
with pianist Jonathan Perl.

Contact them here! Tell them you want The PHIL BUTTA Band back because you dig them!



SHOW YOUR SUPPORT!
T-SHIRTS! YEAH! FEED A HORSE! LOOK REALLY COOL! YEAH!

Customize it! Make it red, blue, pink, green, WHATEVER! Make the graphics smaller ... bigger WHATEVER! It's says: I DIG THE BAND!

​


As many of you know, I have committed to sending a few dollars every so often to local horse rescue heroes. If you prefer to NOT buy a CD you can donate directly to LUCKY ORPHANS HORSE RESCUE by accessing their site ...
luckyorphanshorserescue.org
But you should buy a CD or two ...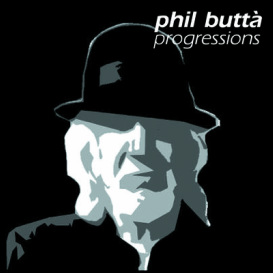 Nevertheless ...we ...the horses and me ... thank you so much for stopping by.

Yes ...of course I'm promoting the CD ...I love the songs, I wrote the songs, and I played and sang them all with good friends. The CD is a special part of my life ...something I always wanted to do and share.

I've always had an affection for horses ...even as a little kid. When I say the wonderful things Lucky Orphans Horse Rescue was doing I just figured this was a cause worth supporting. For every CD I sell via this site I will donate the profits to them. One cd = a bale of hay = feed for two days. It's simple.

This link (my cd on the left) will take you to theprogressions.com where you can order a personalized copy of the CD ... $9.99 plus shipping.

Links to some music that did not make it to this cd are posted below ... some different genres ...

---